Classic Venetian Slat Blinds for Home & Office
What Are Venetian Blinds?
Venetian blinds are classic blinds with horizontal slats or pieces. It's a common blind used for homes and offices which give a contemporary look to the environment.
It also offers you a high level of control when it comes to light and privacy. This is the blind to have for a modern home.
Material
Our Venetian blinds are made of PVC or PS materials. Wooden version is also available.
Characteristic
Comes with a range of colours and patterns you can choose from. There are also wooden prints for PVC blinds!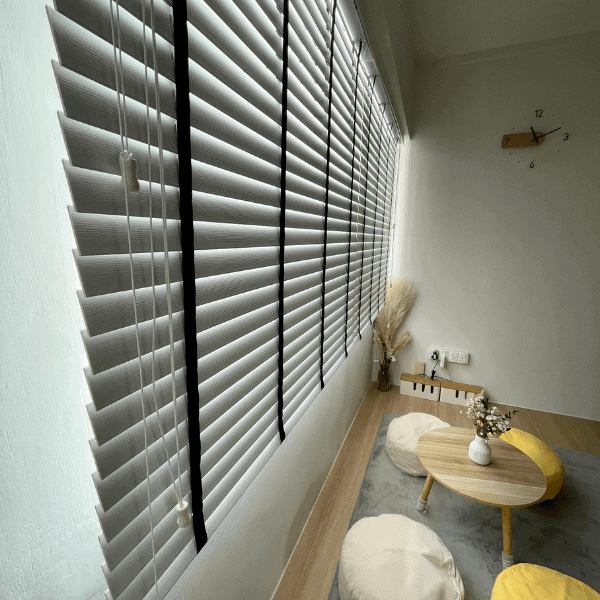 Features
It's simple to use & control, low maintenance and stylish. Perfect for a busy homeowner.
Should You Get Venetian Blinds For Your Home?
Venetian blinds are gaining back their popularity with young homeowners.
Homeowners prefer the sleek and clean lines of window blinds which matches their other soft furnishing such as sofa, cushion or wooden floorings.
While commercial offices prefer Venetian blinds because it provides a professional and clean look especially to the manager's office.
Venetian blinds are very versatile and can blend with almost ALL kinds of interior design.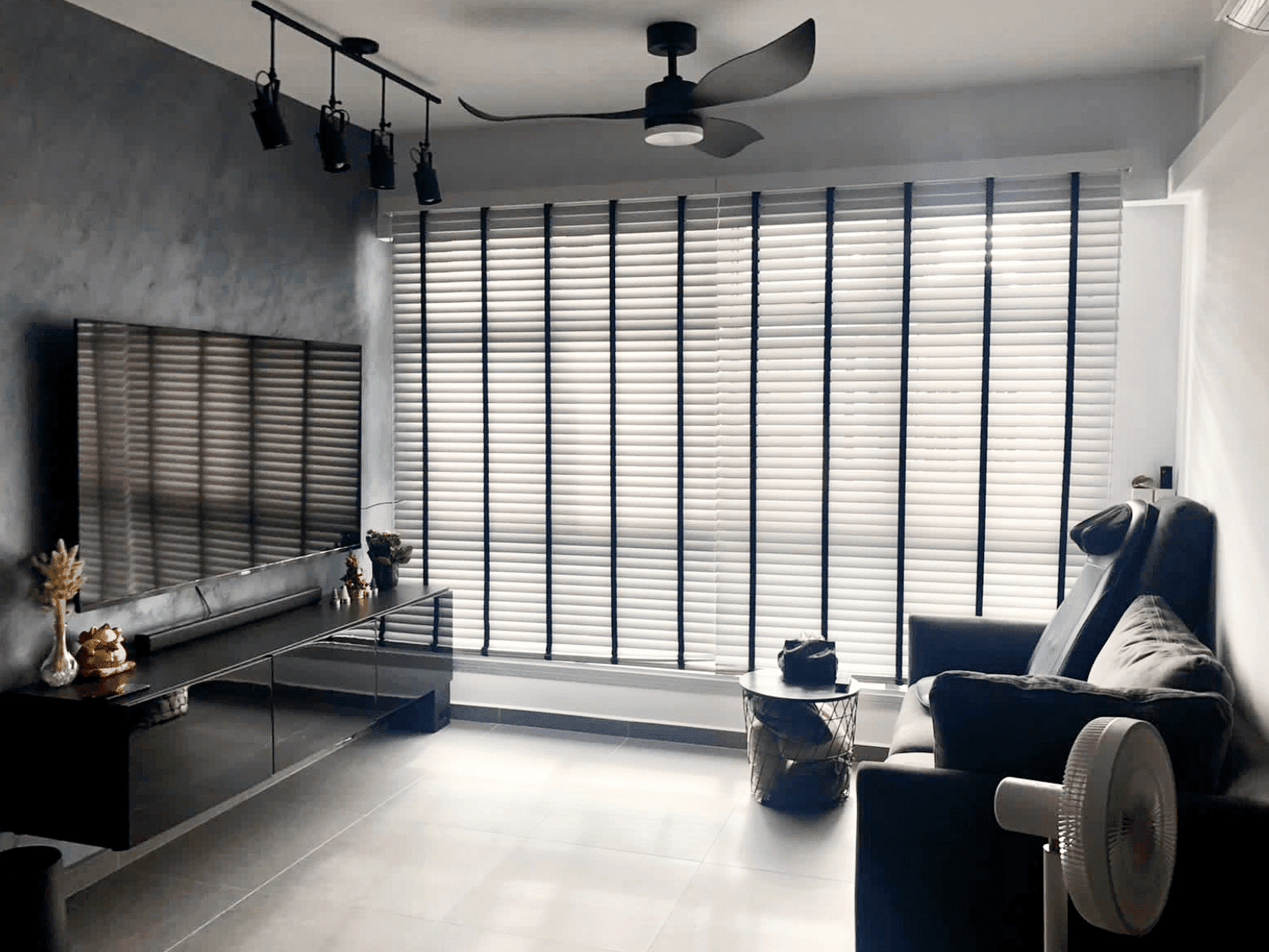 PVC or PS Venetian Blinds
Currently our two main materials are of PS and PVC.
Commonly, most people know it to be PVC. However, PS has a higher melting point than PVC.
This makes PS Venetian blinds a better blind to have on your window because it can withstand higher heat from the environment and scorching sun. 
How Venetian Blinds Work
Venetian blinds can be controlled in two main methods:
Tilt of slats
Raising of blind
By tilting the slats, you can control:
The angle which outside can look into your home or not
The amount of light filtered into the room
The view you can see
By raising the blind, you can gain full view of your windows. But that would also mean that others can look into your home too.
The benefit of Venetian blind is that it allows you to have high control of privacy in your own home. At the same time, it lets you control the dimness of the room. 
What's also great about them is that they really do blend in but at the same time stick out as an accent to your home depending on the colour you choose. Find out more from us by booking a free appointment now!
How To Care For Your Venetian Blinds?
For PVC Venetian blinds, you only have to dust them or wipe them down with a damp cloth occasionally. They are really easy to maintain!
Ready To Get Your Blinds?​
Get the best solution for your Venetian blinds now!
Benefits Of Using PVC Venetian Blinds
Completed Venetian Blinds in Singapore
Interested in PVC Venetian Blinds?
Drop us a message on what you need and we will provide you with the best privacy & sleep solution!